The winners of the 3rd annual Lucy fan art contest!
on
November 2, 2017
at
11:33 pm
Boy, let me tell you guys. This was the hardest contest yet. This time, I actually had to pick winners! We got many a new artists joining in, as well as many returning artists. It was very close, but without further ado, here are the winners!
Winner #1:  Crocostyle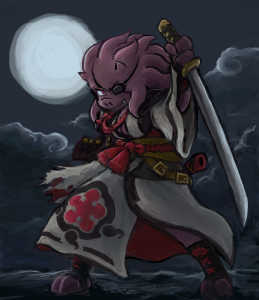 I instantly fell in love with this piece upon seeing it. It just oozes mood! And Lucy looks super cool as a samurai.
Winner #2: Dynamite.EXE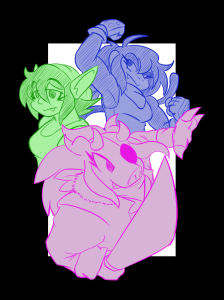 A returning artist from last year's contest, Dynamite definitely shows some improvements over last years entry. I love the simple colors and the composition is fantastic! He even included Pauline, a character not even introduced yet! Definitely the work of a fan.
Winner #3: Jameslyart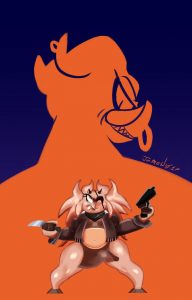 Another returning artist, and another massive improvement! A great mood in this piece, and a great use of coloring. Where did Lucy get that gun, though?
Honorable Mention #1: Indiedoggamer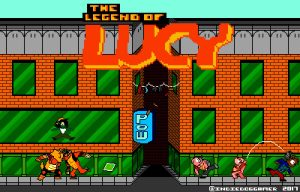 A new artist this year. This piece is very fun and includes a lof of characters. I like how the artist tries to stay faithful to the world.
Honorable Mention #2: Justin Durden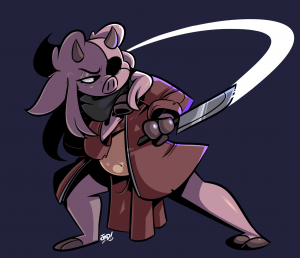 Another cool piece from a returning artist. It's simple, but Lucy really looks cool and dynamic here.
Honorable Mention #3: HentaiSnail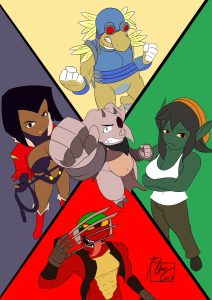 Another new artist starts off big by including all his favorite characters in one piece. Very nicely put together. I especially like the poses of Lucy and Berserker.
—
Seeing how this is the end of the year, it's gonna be a while before I can get prizes sent out. I'm shooting around January for that time, so winners, expect me to contact you soon!