on
October 21, 2017
at
5:50 am
If you wanted a dedicated place to discuss Lucy, here it is! The Legend of Lucy Discord server is live! https://discord.gg/tNsMP9r
You might have noticed that I have changed the name  of the comic to The Legend of Lucy. I felt like this would be a smart move in the long run, in order to disassociate the comic from the movie that came out a couple years ago. Also, it just sounds nicer.
Don't worry, all the urls you used before will still work. Tags too.
If I had low expectations for the turnout of the last contest, they were even lower this time around, but again, I'm pleasantly suprised.
Winner #1: Stinkiiraven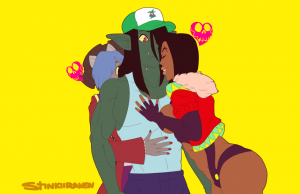 It's not very often I get fanart of characters other than Lucy so this is a treat for me. It's very cute and the colors are appealing to the eye.
Winner #2: Nondell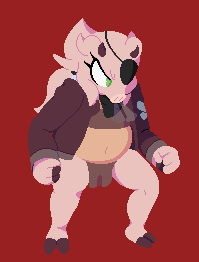 A nice piece of pixel art, the first I've ever gotten for the contest. Lucy looks so cute being so stubby here.
Winner #3: Dynamite Man.EXE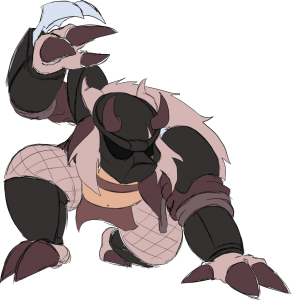 Definitely one of the cooler pieces of farnart I've recieved, Dynamite had the flash of inspiration to doll Lucy up lie a certain famous film character. Very cool. She should definitely have a claw like that someday.
Let's hear it for our winners! Shipping prizes should occur in about a month, so be on the lookout for a message from me soon.
How would you feel if I posted Lucy in packs instead of one page at a time?
(function(i,s,o,g,r,a,m){i['GoogleAnalyticsObject']=r;i[r]=i[r]||function(){ (i[r].q=i[r].q||[]).push(arguments)},i[r].l=1*new Date();a=s.createElement(o), m=s.getElementsByTagName(o)[0];a.async=1;a.src=g;m.parentNode.insertBefore(a,m) })(window,document,'script','https://www.google-analytics.com/analytics.js','ga'); ga('create', 'UA-47458785-2', 'auto'); ga('send', 'pageview');